Thank the chaos deity for Terrence Cody...6'7", 380 lbs of kick-ass, All-American Nose Tackle at the University of Alabama. Ranked #1 (or #2) in the country, against our fiercest rival, and nursing a 12-10 lead, Tennessee lines up with 4 seconds on the clock for a 44 yard game-winning field goal. There goes the Game, the SEC, and the National Championship. But. He. Blocks. It.
TWICE in five minutes!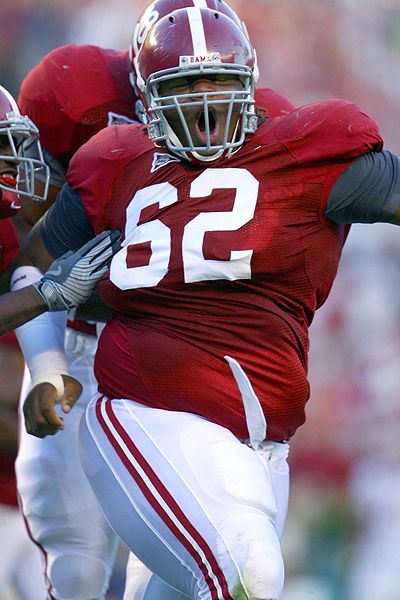 I don't care who you are, this man plays with a smile, an infectious laughter and a child-like enthusiasm that is rarely seen. He reminds us all that it is truly a game, and kids should have fun playing a game...no matter the stakes.

You can cry big guy...you earned it. We're still #1 because of you.